Join a dynamic company that's defining the future of mobility.
Discover the latest opportunities and take the next step in
your career at
Capsave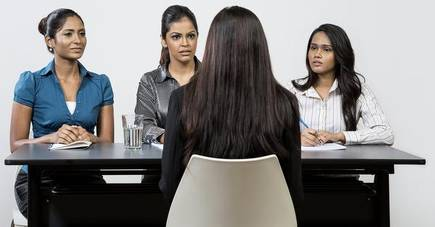 Role :
Relationship Manager – Supply Chain Finance
Experience :
5+ years of experience
Qualification :
Any Graduate/ MBA/ M.Com
Location :
Mumbai
Preferred Industry :
NBFC/BFSI/Fintech
Roles & Responsibilities:
• Serve a designated portfolio of corporate accounts.
• Develop the portfolio by prospecting new clients and offering suitable supply chain financing services to existing customers
• Handling customer queries from on-boarding till disbursement and after sales servicing
• Responsible for increase in AUM and Fee numbers
• Primary check for credit assessment and suitability of credit arrangement from bank & client side
• Monitoring of Daily MIS and follow up for repayments
• Handling disbursal kit and operations queries
• Understand financial ratios, using computer programs, to evaluate customers' financial status

Essential prerequisites:
• Ability to negotiate
• Excellent interpersonal and communication skills and ability to close deals.
• Good understanding of balance sheets, profit and loss and cash flow statements
• Working knowledge of MS office especially MS Excel
• Able to handle work pressure and achieve targets
• Can work within the set timelines and update on a weekly basis
!--///////--->
Role :
Business Development – Fit-out
Experience :
5-8 years of experience in corporate sales preferably from an IPC/Architect firm or BFSI.
Qualification :
MBA
Location :
Bangalore/Delhi
Job Description:
• To grow the company's business in the assigned region by developing indirect channels for long-term revenues.
• Engaging with IPC, design and build companies, architects, commercial real estate brokers, and other key stakeholders in the commercial real estate sector.
• Establish sales objectives by forecasting and developing annual sales quotas for regions, projecting expected sales volume and profit for existing and new products.
• Responsible for interacting, initiating, negotiating, and finalizing deals, offering solutions to address the client's requirements.
• Maintain sales volume, product mix, and selling price by keeping current with supply and demand, changing trends, economic indicators, and competitors.
• Responsible for interacting, initiating, negotiating, and finalizing deals, offering solutions to address the client's requirements.
At Capsave you're not just an employee, you're a member. You are a key part of Capsave Finance's growth story as Capsave Finance offers an environment conducive to your growth and a chance to achieve your goals. Our flat organization structure is built on a culture of early responsibility; you are given complete ownership of your business right from when you join. Here, you create your own career path rather than follow a pre-determined course, and thus, unlock the limitless possibilities of your true potential.